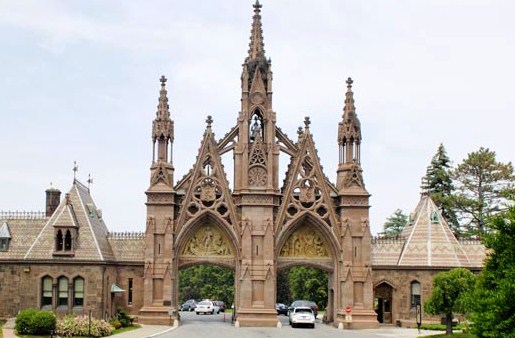 Founded in 1838.
Green-wood Cemetery hours:
Main Entrance – 7:45am to 5pm
Other Entrances – 8am – 4pm
500 25th Street
Brooklyn, New York 11232
You can locate the cemetery your ancestor is buried in from their Death Certificate. Contact our genealogist if you have decided you need our help, or if you just don't want to waste time trying to put all the pieces together.
Return to New York Cemeteries
Listen to the history of Green-Wood Cemetery as presented by the Bowery Boys Podcast.