Are you one of those people who have spent hours on end looking for your ancestors? Or are you just close to your family?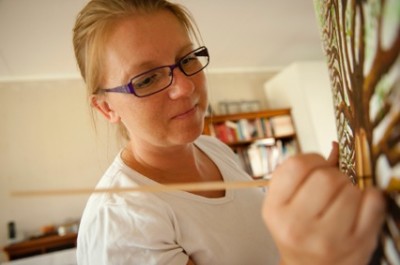 Swedish artist and illustrator Anna Murgia at Genea Murgia can help you put together your family information into a beautiful family tree to hang on your wall. Imagine a gorgeous, hand-painted tree, printed on high quality canvas or artist paper, with illustrations and photographs from your family's history. Preserve your history and turn your family saga into a beautiful tree! The painting will become a lovely complement to your family saga, and is made uniquely for your family. It's a magnificent gift, a family heirloom for yourself and/or someone you hold dear – you can order more than one copy of your family tree. It will also be a living tree, as it is easily updated when your family grows, or you find new ancestors.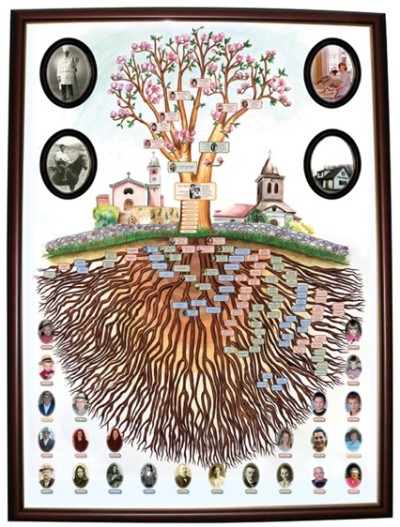 There are also smaller, standarized trees that you can fill out yourself. Please take a closer look at examples of trees already made under the following links: Unique large Family Tree, Medium-sized Tree, Small Tree, or take a peak in the Gallery to see more.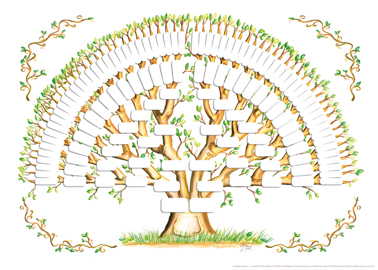 If you want to know more, please don't hesitate to contact Anna on anna@geneamurgia.com. You are also welcome to follow her on Facebook, Twitter or Youtube.