Today we are happy to welcome our first guest blogger, Jennifer Dunn, who writes about a topic that is a little different then what we are used to focusing on while submerging ourselves in New York Genealogical databases for hours on end. We hope you enjoy these tips and urge you to visit her Jennealogy blog to learn more about the southern aspect of researching family history.
——————————————————————————————————————————————————————————————————————————————–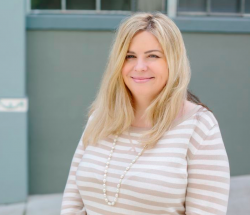 Family history is my favorite hobby, but when I'm not deciphering old documents or blogging over at Jennealogy, I'm writing about small business in my "real" job. One of my jobs is to find great tools to benefit small businesses on a budget, and wouldn't you know it – many of these tools benefit me as a genealogist, too.
Today I want to recommend two tech tools that I haven't seen mentioned much in genealogy circles:
Use TurboScan and Never Get Extorted for Copies Again – I wish I had a nickel for every time I've paid for copies while doing genealogy research. Actually, I would still be poor, because I can't remember even making copies for less than 10 cents per page. Recently I visited the Forsyth County Probate Court where copies were $1/page. Geesh.
Thank goodness for TurboScan.
This app (sadly only available for iPhone and other iDevices at this point), allows you to scan a document directly to your device by simply taking three flash photographs of it. From there, you can simply save it in your app, or better yet email it to yourself. You can also choose whether you'd like to save it as a .pdf, .jpg or even print it if you have a printing app.
Because it requires flash, TurboScan can take a little bit of moxie to use. I've been using TurboScan in libraries and archives for a few months now, and while I've gotten some strange looks when three flashes go off, I haven't been asked to leave yet.
HUGE CAVEAT! Be wary using TurboScan to scan delicate original records. These days, the jury is out on whether flash photography harms old documents, but I'm always on the side of better safe than sorry.
Use Zamzar to Convert File Types – In my professional life AND my genealogical life I sometimes run into scenarios where I want to convert a .pdf file to an image file, such as .jpg. Recently, for example, I wanted to share copies of an Estate Case for my ancestor George W. West as a .jpg on Ancestry.com so the information there would be easily viewable to people who might not trust a download.
All you do is upload the file you'd like to convert at Zamzar.com, choose the file type you'd like to convert it to, then enter your email address. Zamzar will email you when the conversion is complete. If you'd like to track your files, you can also sign up for a free account. Simple!
Do you rely on a little known tech tool for your genealogy research? Let me know in the comments!
This guest post was brought to you by Jennifer Dunn. Read more from her at Jennealogy.